The JFK 100
Who Was Clay Shaw?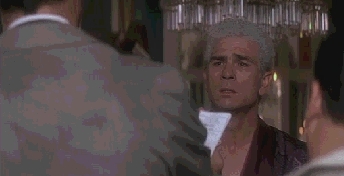 Tommy Lee Jones as New Orleans businessman Clay Shaw
In Oliver Stone's JFK, Clay Shaw is a slimy, two-faced villain leading a Jekyll-and-Hyde existence: pillar of the community by day, pursuer of sexual perversions and murderer of presidents by night.

Who was Clay Shaw?

Clay Lavergne Shaw was born on March 17, 1913, in Kentwood, Louisiana, a small town near the Mississippi border, to Glaris and Alice Shaw. An only child, Shaw moved with his parents to New Orleans when he was five. He attended public schools, including Warren Easton High School, from which he graduated in 1928. His career goal was to be a writer, but in order to make a living, he went to work as manager for the local office of Western Union.

In 1935, Shaw was transferred by Western Union to New York City, where he took courses at Columbia University, and became district manager of Western Union's mid-city area, overseeing approximately forty branch offices. He left Western Union to pursue a career as a freelance public relations and advertising writer, and subsequently accepted a position with the prestigious Lee-Keedick Lecture Bureau.

With the onset of World War II, Shaw enlisted in the US Army and was assigned to the Medical Corps as a private. He trained at the Medical Administration Officers' Candidate School in Abilene, Kansas, received his commission as a second lieutenant, and was shipped off to England.

After a stint as Administrative Officer with the 127th General Hospital Unit, he was transferred to the Supply Corps and made aide de camp to General Charles Thrasher, Commanding Officer of the United States Forces in the southern half of England. He was soon promoted to be Thrasher's Deputy Chief, and continued on with Thrasher when the general took command of forces in northern France and Belgium. According to Shaw, his unit was responsible for stockpiling supplies for the Normandy invasion. He would later credit his organizational skills to the time he spent coordinating supplies for three armies at that time.

At the time of his discharge in 1946, Shaw had reached the rank of major and received decorations from three nations. In Belgium he was named Chevalier of the Order of the Crown of Belgium; from France he was the recipient of the title of Chevalier de l'Ordre du Merite and the Croix de Guerre; from the United States he received the Bronze Star and Legion of Merit.

Article continues below.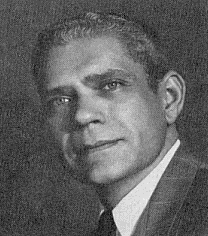 Clay Shaw
After the war, Shaw returned to New Orleans, where, as a highly decorated war hero and a Louisiana native, his job prospects were promising. In 1947 a group of prominent local businessmen invited him to help create a center for international trade. Christened the International Trade Mart (and later renamed the World Trade Center of New Orleans), the center was the brainchild of founders Rudolph S. Hart, Theodore "Ted" Brent, and Herbert Schwartz. Shaw became Managing Director, and for his chief assistant hired J. B. Dauenhauer, a Loyola graduate he had met in the Army, while assigned to the Oise Bay Section Command in Rheims, France.
Shaw later would remark that he realized he had no qualifications for the job, but also that no one else did either, "because the mart idea had never been attempted before in this country." The Trade Mart was a privately supported, nonprofit organization dedicated to promoting trade through the port of New Orleans, particularly with Latin America.
The Trade Mart opened its doors in 1948; and Shaw oversaw all facets of its creation, directing its financing, its construction, and its operation. Many members of New Orleans's business community credit Shaw with the organization's success.
In connection with his job, he traveled widely, including treks to Europe and Latin America. In September 1956, Shaw was appointed Acting Director of another trade organization, International House, temporarily substituting for a friend, Charles Nutter, who was serving on the staff of the US House of Representatives Ways and Means Committee. That same year, Shaw testified before that body on the subject of trade.
In 1962, Shaw had had an opportunity to meet the man he would later praise as "a splendid president," when his good friend, DeLesseps "Chep" Morrison, the former mayor of New Orleans, was appointed by JFK to serve as the Ambassador of the United States to the Organization of American States. Morrison invited Shaw to attend the swearing-in ceremony in Washington, whereupon Shaw was introduced to the President. Later, on the occasion of a presidential visit to New Orleans, Shaw was invited by Congressman Hale Boggs (later a member of the Warren Commission) to serve as a member of the Reception Committee for the President.
In July 1963, Shaw undertook the busiest period of his career, overseeing the creation of a new Trade Mart building at the foot of Canal Street. The 33-story complex had been Shaw's idea, and between July and October, he supervised the acquisition of nearly $1.5 million in annual leases. One of his friends observed recently that Shaw did everything for the new building but build it himself.
As author Patricia Lambert has noted, Shaw could have lent a hand there as well. For many years he worked restoring structures in the city's famous French Quarter. When he began, the Quarter's rundown appearance stood in stark contrast to its legendary status. Others followed Shaw's lead, however, and today the French Quarter boasts an appearance (and corresponding property values) more befitting its international reputation. Over the years, Shaw restored some twenty structures, including his own house at 1313 Dauphine Street.
When Shaw resigned from the Trade Mart in the fall of 1965, the City of New Orleans awarded him its International Order of Merit Medal, and he became the recipient of accolades from many of New Orleans's most prominent citizens. Architect Edward Durrell Stone, designer of the new Trade Mart building, called Shaw "one of the greatest, if not the greatest client I ever had." Trade Mart President Lloyd J. Cobb described Shaw's career as a "noteworthy contribution to the City of New Orleans."
Shaw resigned, he said, because his work with the Trade Mart had been done. He now wanted to devote his life to restoring French Quarter properties, but more particularly to his first love, the arts -- especially playwriting.
Shaw had authored a number of published plays, including The Idol's Eye and the oft-performed Submerged. (The latter is often mistakenly credited as the basis for a motion picture, John Ford's Men Without Women, released in 1930.) His full-length play, In Memoriam, was produced in New Orleans in 1948. Shortly after his retirement from the Trade Mart, Shaw journeyed to Spain to obtain the permission of the widow of Spanish playwright Alejandro Casona to translate Casona's play, The Trees Die Standing, into English. In early 1967, he was working on a play about Antonio Ulloa, the first Spanish Governor of Louisiana.
Six-foot-four and a barrel-chested 225 pounds, with a shock of prematurely gray, almost white hair, Shaw's appearance was as distinguished as his manner was dignified. Quiet, modest, unassuming, and well-liked, he moved in New Orleans's most elite social circles, and included among his friends such notables as playwright Tennessee Williams and Sears-Roebuck heiress Edith Stern. He was regarded by many as one of the city's most eligible bachelors, but close friends knew him to be gay, a secret he guarded as carefully as he could, lest it affect his standing in the community.
A fixture at cultural events, especially music and theater, Shaw also enjoyed hanging out at the Press Club and drinking with the newsmen. A lifelong registered Democratic, Shaw often described himself as a liberal in the tradition of Woodrow Wilson and Franklin Delano Roosevelt. He enthusiastically supported John F. Kennedy's 1960 presidential campaign, and praised Kennedy's "youth, imagination, style and elan." As a firm believer in civil rights and improved relations with Latin America, Shaw's maintained his commitment to Kennedy throughout the following years. He spoke particularly highly of Kennedy's Alliance for Progress for Latin America, believing it would benefit all concerned, as well as increase trade revenues for New Orleans.
"If there was one person in New Orleans who believed in John F. Kennedy," a friend later commented, "it was Clay Shaw."(1)
Copyright © 2001 by David Reitzes

You may wish to see . . .

Penthouse Interview with Clay Shaw

James Kirkwood's Profile of Clay Shaw

The JFK 100: Was There a "Clay Bertrand"?
NOTES:

1. Sources: Milton E. Brener, The Garrison Case (New York: Clarkson N. Potter, 1969), pp. 62-64; Patricia Lambert, False Witness (New York: M. Evans and Co., 1998), pp. 48-49; Paris Flammonde, The Kennedy Conspiracy (New York: Meredith Press, 1969), pp. 71-74; Clay Shaw testimony, State of Louisiana v. Clay L. Shaw, February 27, 1969.
You may wish to see . . .
Penthouse Interview with Clay Shaw
James Kirkwood's Profile of Clay Shaw
The JFK 100: Was There a "Clay Bertrand"?