Who Speaks for Clay Shaw?
by Dave Reitzes
Part 3 of 4
Copyright © 1998-2001 by David A. Reitzes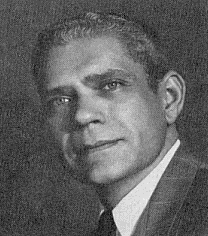 Following the untimely death of Garrison suspect David Ferrie on February 22, 1967, a 25-year-old Baton Rouge insurance sales trainee named Perry Raymond Russo sent a letter to the DA's office, saying that he had known Ferrie and would help the investigation in any way he could.[1]

He also contacted Baton Rouge reporter Bill Bankston and told Bankston that Ferrie had spoken about how easy it would be to assassinate a president.[2] Russo recalled that a month or so before the Kennedy assassination, Ferrie had said, "We will get him, and it won't be long."[3]

Russo had not taken such remarks seriously, he explained, as he had heard other people express similar sentiments.[4] "It was just general conversation," he said. Nevertheless, he was glad to "get the whole story down with somebody."[5]

The following day, Jim Garrison dispatched Assistant DA Andrew Sciambra to Baton Rouge to interview Perry Russo.[6] Sciambra was a 31-year-old former boxer who had just graduated from law school and was known to most of his friends by his childhood nickname, "Moo Moo."[7] "I like Moo," Garrison would confide to an associate. "He's new [at the business of criminal investigation]. He doesn't know what can't be done."[8]

Sciambra brought with him a number of photographs to show Russo, including one of Clay Shaw, whom his boss believed to be the mysterious "Clay Bertrand" described in Dean Andrews's Warren Commission testimony.[9]

According to Sciambra's memorandum of his initial interview with Perry Russo, when he showed the witness the photograph of Clay Shaw, Russo volunteered that he had seen "this man twice. The first time," Sciambra writes, "was when he pulled into Ferrie's service station to get his car fixed. Shaw was the person who was sitting in the compact car talking with Ferrie. He remembers seeing him again at the Nashville Street Wharf when he went to see JFK speak. He said he particularly remembers this guy because he was apparently a queer. It seems that instead of looking at JFK speak, Shaw kept turning around and looking at all the young boys in the crowd."[10]

"Is his name Bertrand?" Sciambra asked him. "I'm not sure," Russo replied. "Is that his name?" "That's the name he went as," Sciambra told him.[11]

Russo also described a roommate of Ferrie's, whom he said had "sort of dirty blond hair and a husky beard which appeared to be a little darker than his hair." He looked like "a typical beatnik, extremely dirty, with his hair all messed up, his beard unkept [sic], a dirty T-shirt on, and either blue jeans or khaki pants on. He . . . wore white tennis shoes which were cruddy and had on no socks."[12]

Shown a photo of Lee Harvey Oswald, the witness "began shaking his head and said that he doesn't know if he should say what he's thinking. . . . He then said that the picture of Lee Harvey Oswald was the person that Ferrie had introduced to him as his roommate. He said the only thing that doesn't make him stand up and say that he is sure beyond the shadow of any doubt is the fact that the roommate was always so cruddy and had a bushy beard. He then drew a beard on the picture of Oswald and said this was Ferrie's roommate." He added that the name "Leon" rang a bell.[13]

That evening the assistant DA met with Jim Garrison, along with LIFE editor Richard Billings, who was working closely with the office on the assassination case. Sciambra "came in excited," Billings would recall, "and told them that he had just interviewed Perry Russo in Baton Rouge. He was excited because Russo said he had seen Shaw and Ferrie together on one occasion -- in a car at Ferrie's gas station, and he claimed he had seen Shaw on one other occasion -- at the Nashville Street wharf on the occasion of President Kennedy's visit."[14]

On Monday morning, February 27th, Sciambra phoned Russo and asked him to come to New Orleans. As Sciambra described it, "we went down to the Detective Bureau in order to draw a composite sketch of Lee Harvey Oswald, and then from there we went back up to the District Attorney's office . . . in an effort to get the beard of Lee Harvey Oswald properly drawn on the photograph."[15] It may have taken as long as six hours to complete,[16] as Oswald did not appear "dirty and disheveled" enough to suit the witness.[17]

It did not seem to bother anyone that Perry Russo's description of the roommate sounded nothing at all like Lee Harvey Oswald, who had short, neatly trimmed, dark hair; was extremely neat in his appearance; was always well groomed and clean-shaven; and was wholly unlike anyone's physical conception of a "beatnik."

Following further questioning about Oswald, Ferrie, Shaw, and "Bertrand,"[18] Perry Russo underwent the first step in a process Jim Garrison called "objectifying" his testimony.[19] The witness himself would later refer to his experience with the DA's office as a "complete brainwashing job."[20]

In the emergency room operating ward of Mercy Hospital, coroner Nicholas Chetta administered to Russo a dose of sodium Pentothal -- so-called "truth serum."[21]

However, as Patricia Lambert notes in her groundbreaking study of the Garrison case, False Witness, sodium Pentothal only tends to suppress inhibitions, "including those against fantasizing. If a person is trying to hide something, he may be more likely to reveal it because he is more relaxed. But if a person is inclined toward fantasizing, the drug may encourage that."[22]

Dr. Edwin A. Weinstein of the Washington School of Psychiatry writes, "The drug is not a 'truth serum.' Its action on recall is profoundly influenced by the stress of the situation in which it is administered and the relationship between the subject and his questioners." "Under the influence of sodium Pentothal," Dr. Weinstein states, "subjects may give highly fictional accounts of past events and describe incidence that never happened."[23]

Perry Russo would later recall lying on a table as the Pentothal bottle was attached, causing an immediate and violent reaction. "My head started spinning 'round and 'round," he said. "Things started closing in on me and tightening up and I started getting violent and upset. . . . I didn't want to be bothered, didn't want anybody to touch me and I didn't want anybody close to me." At first "the doctors were holding me down. . . . I felt like I was kicking at them. . . . It seemed like they strapped my whole body [down for restraint], they strapped the right arm down and they held the left arm . . . and they strapped me around the waist and around the legs." "I just kept swinging and twisting and squirming away" and "the needle came out once, at least, maybe more. . . . [Assistant DA Alvin] Oser . . . was holding me down right at the waist. He's big!" "He just physically got on top of me and I kept saying, I remember saying, 'Get away you motherfuckers, get away,' and I kicked at them and I was swinging at them."[24]

The interrogation that followed would be the turning point in Jim Garrison's investigation. By this time, Perry Russo had heard enough about Clay Shaw and his alleged alias to make the connections his interrogators needed.[25] As the witness described to Saturday Evening Post reporter James Phelan, he "had picked up a lot of information from Garrison's people . . ." The DA's staff "asked me a lot of questions and I'm a pretty perceptive guy. I was able to figure out what they wanted to know from the questions they asked."[26]

Under the influence of the drug, Russo denied knowing Clay Shaw. But when asked by Sciambra whether he knew "Clay Bertrand," Russo said that he did know a "Bertrand." "Russo said that Ferrie had introduced him to Bertrand while he was at Ferrie's apartment on Louisiana Avenue Parkway," Sciambra writes. At Sciambra's prompting, Russo described "Bertrand" as a "queer," and "a tall man with white kinky hair, sort of slender." He said that "Bertrand" was the man he'd seen once at Ferrie's service station and once at the Nashville Street Wharf.[27]

At Sciambra's prompting, Russo described being in Ferrie's apartment with "Bertrand" and "Leon Oswald." According to Russo, Ferrie had stated, "We are going to kill John F. Kennedy" and "it won't be long." Sciambra asked whom Ferrie had meant when he said "we," and Russo responded, "I guess he was referring to the people in the room."[28]

When the sodium Pentothal wore off, Russo forgot much of what he had said under its influence.[29] That evening over dinner at the Royal Orleans Rib Room with Jim Garrison and Richard Billings, Russo found that he was "the star of the evening."[30] Garrison "seemed charged up," Russo would later recall. "He started introducing me to Billings as his prize, his secret weapon."[31]

The witness was puzzled, however, when Garrison brought up the name, "Bertrand." To Billings's surprise, Russo denied knowing anyone by that name.[32] "I don't remember [the] name 'Bertrand' now," Russo told them, "so I'm very skeptical of what I'm saying [under the influence of the sodium Pentothal]."[33] The DA suggested that the "truth serum" had jogged his memory.[34]

"Garrison kept offering me suggestions of what to tell Billings," Russo recounted later. "It was pressure, boy. I felt like I had to convince Billings of things I hadn't even convinced myself of yet."[35] His willingness to do so may have been facilitated in part by a financial incentive floated by the District Attorney that evening.[36]

The following day, Perry Russo was brought to Clay Shaw's house. He knocked on the door, posing as a door-to-door insurance salesman. After a brief exchange, he took his leave, and informed the DA's office that Shaw was definitely "Bertrand."[37] Shaw was arrested the following day, March 1, and charged with conspiracy to assassinate John F. Kennedy.

That same day, Russo underwent another step in the "objectifying" process when he was interrogated under the influence of hypnosis by Dr. Esmond Fatter and Andrew Sciambra. Jim Garrison would later claim that these procedures were conducted in order to verify that the witness was telling the truth.[38]

The DA and his men seemed unaware that in a hypnotic trance, "False ideas and beliefs can be implanted upon the mind of a subject . . . if the subject thinks that the examiner or hypnotizer desires him to entertain such beliefs or if such beliefs seem to be necessary to support other beliefs or to please the hypnotizer or whomever he represents." Hypnosis is, by definition, a "trance-like state of altered awareness that is characterized by extreme suggestibility."[39]

Remarkably, though Clay Shaw had been arrested on the basis of Perry Russo's testimony alone,[40] it is Dr. Fatter, having been fully briefed about the case by the DA's men,[41] who introduces the key elements into the witness's interrogation.

Russo fails to describe anything but himself and "Dave Ferrie just sitting around,"[42] until Dr. Fatter explicitly sets the scene. Using the visual device of an imaginary television screen, Fatter tells the witness, "A picture is going to come on and you are in Ferrie's apartment on Louisiana Avenue Parkway. Would you look at that picture and tell us the story that you see?"[43]

"[Ferrie] introduced me to his roommate who was a kook!" Russo replies. The roommate "Looked like he would be about as tall as I and he had sandy brown hair, dirty white shirt and dirty, dirty, dirty, dirty [sic]."[44]

"And Perry, his name was -- ?" "Leon." "His last name?" "Oswald."[45]

"Who else is in the apartment?" Fatter asks. "Nobody," Russo says, "just me and him." "Just you and -- Ferrie?" "And Oswald."[46]

Despite Dr. Fatter's prodding, the witness still fails to volunteer any recollection of the man he had identified as a conspirator in the Kennedy assassination. Fatter instructs him to "continue to go deeper and deeper. Now, picture that television screen again, Perry, and it is a picture of Ferrie's apartment and there are several people in there and there is a white-haired man." [47] (Emphasis added.)

Russo says, "We are having a party and I came in and everybody is drinking beer. There are about ten of us and I am there, the roommate, Dave, some young boys and some other friends of Dave's . . ."[48]

"And how about the white-haired man?" Fatter prompts him. (Emphasis added.) "That is a friend of Dave's." "His name?" "Clem [sic] Bertrand," Russo responds, garbling the purported alias. "Had you seen him before?" "Yes, I saw him at the Nashville Street Wharf." "I wonder where else --" "Nowhere." "Is that the same white-haired gentleman in the service station?" "I don't remember the service station."[49]

At this point Fatter abruptly changes the subject to introduce another key element of the story: "I wonder who that is sitting on the sofa with the rifle?" (Emphasis added.) "Leon." "What is he doing with the rifle, Perry?" "He always had a rifle; he liked guns and many times he would have a rifle."[50]

"Continue looking at the television program," Dr. Fatter instructs him, "Clay, the white-haired man, is going to come into the room." [51] . . . See that television screen again, it is very vivid. [Now] notice the picture on the screen.[52] There will be Bertrand, Ferrie and Oswald, and they are going to discuss a very important matter . . . they are talking about assassinating somebody. Look at it and describe it to me."[53] (Emphasis added.)

What is left to describe? Esmond Fatter has unwittingly fed the witness the entire story. For the first time on record, Russo now describes a full-blown "assassination plot" involving Dave Ferrie, Ferrie's supposed roommate, "Leon," and the white-haired "Clem Bertrand."[54]

Russo was again hypnotized and interrogated on March 9, 1967. No transcript or report of this session is known to exist. Apparently, the witness only came up with one "new" item of information: that "Clem Bertrand" had purportedly stated he would establish an alibi for the assassination by being "in the public eye" on the West Coast, far from the scene of the crime. The New Orleans press had reported on March 2nd that Clay Shaw had been in San Francisco on business the day of the assassination.[55] (It never seems to have occurred to the DA or his men to wonder why someone would travel from New Orleans to San Francisco for an alibi in Dallas.)

Russo was interrogated a third time under hypnosis on March 12th.[56] The following day, no less than five of the DA's men helped him prepare for his testimony at Clay Shaw's preliminary hearing, in a lengthy session conducted at the Ramada Inn on Tulane Avenue. The witness was asked "to repeat things over and over and over. Rat-a-tat, rat-a-tat . . . non-stop," as Russo later described it.[57] With the hypnosis transcripts in hand, the DA's men would recite the questions Dr. Fatter had asked, with Russo reciting his responses. "It was like a script to play," Russo recalled later. "You say your lines and I'll say mine."[58]

Learning his lines was precisely what the witness was doing. By this time, as he would later admit to several people, he found it difficult to distinguish for certain between what was true and what was false in his testimony.[59]

In his 1988 memoir, On the Trail of the Assassins, Jim Garrison claims that Perry Russo had already told the full story of the "assassination plot" to a reporter for the Baton Rouge State-Times, prior to the time he came forward to the District Attorney's office. In "an interview the morning of Friday, February 24," Garrison writes, Russo told the reporter "about a meeting he had attended at Ferrie's apartment at which the assassination of President Kennedy had been discussed. The story, written by Bill Bankston, appeared in the State-Times that afternoon."[60]

However, in that interview, Russo made no mention whatsoever of a conspiratorial meeting at David Ferrie's apartment, a party, a Lee or "Leon" Oswald associating with Ferrie, a white-haired man, a "Clay" or "Clem Bertrand," Clay Shaw, or an assassination plot.[61] In a filmed interview that day, Russo stated, "Oswald didn't exist in my mind until the assassination. I read about him in the papers. I heard about him on TV. I don't know anything at all about Oswald. If [Ferrie] mentioned Oswald, I don't remember it."[62]

Two days prior to this, on the day David Ferrie died, Russo told two acquaintances in Baton Rouge the same story he would tell Bankston -- that he had heard Ferrie say it would be easy to assassinate the President, and on one occasion, Ferrie had said, "We are going to get him." There was no mention of a conspiratorial meeting, no party, no Lee or "Leon" Oswald associating with Ferrie, no white-haired man, no "Clay" or "Clem Bertrand," no Clay Shaw, and no assassination plot.[63]

Hours after his February 24 interview with Bankston, Russo was interviewed by the Baton Rouge Morning Advocate. He mentioned no conspiratorial meeting, no party, no Lee or "Leon" Oswald associating with Ferrie, no white-haired man, no "Clay" or "Clem Bertrand," no Clay Shaw, and no assassination plot.[64]

He was interviewed again that day by New Orleans's WDSU. In a filmed interview, he discussed David Ferrie, but mentioned no conspiratorial meeting, no party, no Lee or "Leon" Oswald with Ferrie, no white-haired man, no "Clay" or "Clem Bertrand," no Clay Shaw, and no assassination plot. "I never heard of Oswald until on television [after] the assassination," he said.[65]

In the letter Perry Russo mailed to the District Attorney's office that day, offering his assistance, he had mentioned no conspiratorial meeting, no party, no Lee or "Leon" Oswald, no white-haired man, no "Clay" or "Clem Bertrand," no Clay Shaw, and no assassination plot.[66]

These accounts of Russo's are absolutely consistent with the memorandum written by Andrew Sciambra of their initial Baton Rouge interview the following day, February 25. The first person outside the District Attorney's office to read that memorandum was Saturday Evening Post reporter James Phelan. It was handed to him personally by Jim Garrison during a weekend trip to Las Vegas, on March 6, 1967. When Phelan later pointed out that no assassination conspiracy was to be found in that document, Sciambra explained that he had been "awfully busy with a half dozen other things." "Maybe I forgot to put it in," he said.[67]

As Phelan observed, this would mean that Sciambra had composed a 3,500-word memorandum on the crime of the century -- and neglected to mention the crime.[68] Also, Phelan pointed out, Sciambra had specified in the memo that Perry Russo had allegedly seen Clay Shaw twice -- once at the Nashville Street Wharf and once at David Ferrie's service station -- not three times. This "was an error on my part," Sciambra would testify under oath at trial.[69]

In court, both Andrew Sciambra and Perry Russo insisted they had discussed the assassination plot, including the meeting with "Leon Oswald" and "Clem Bertrand," at their initial interview in Baton Rouge.[70] Defense attorney William Wegmann questioned Sciambra about the one item of evidence that could prove Russo had indeed mentioned "Bertrand," the party, and an assassination plot in his original interview.




WEGMANN. Now, Mr. Sciambra, you took notes [of this interview], is that correct?

SCIAMBRA. I did.

WEGMANN. Where are those notes today?

SCIAMBRA. Those notes were burned.

WEGMANN. When did you burn those notes?

SCIAMBRA. Sometime after I completed the memorandum.

WEGMANN. How long after?

SCIAMBRA. Very shortly, shortly and may I explain why I burned my notes? . . . Ever since this case began we have had tremendous problems in the District Attorney's office trying to keep information from flowing out of the District Attorney's office to others. . . .

WEGMANN. Isn't it a fact that James Phelan subsequently . . . came to you and asked you for those notes?

SCIAMBRA. That is exactly right and I went to look for them and couldn't find them there.

WEGMANN. There weren't any leaks in the District Attorney's office at that time?

SCIAMBRA. We always had leaks in the District Attorney's office.

WEGMANN. From the very inception?

SCIAMBRA. From the inception.

WEGMANN. If you knew you had burned them why did you go look for them?

SCIAMBRA. I wanted to see if -- the main reason is I wanted to see that I had done it.[71]




During his testimony, Sciambra called James Phelan a "prostitute" for what he termed Phelan's misrepresentation of the facts of Garrison's assassination probe.[72] The following exchange brought Sciambra's testimony to an end:




WEGMANN. You said that Phelan was a prostitute . . . for not having objectively reported [the facts]?

SCIAMBRA. That was obvious.

WEGMANN. And do you feel you objectively reported what Russo told you on February 25 in Baton Rouge?

SCIAMBRA. I reported it to the best of my ability. That would make me a sloppy memorandum writer but it doesn't make me a prostitute.

WEGMANN. What?

SCIAMBRA. Some twenty-six inaccuracies, twenty-six inconsistencies, differences between my interpretation and Perry's words.

WEGMANN. How many omissions?

SCIAMBRA. It had some omissions but the obvious omission was the fact I did not report in that memorandum that Perry had told me about a meeting in Ferrie's apartment between Shaw, Ferrie and Oswald and that was the big omission and that I pointed out.[73]




Had the credibility of Perry Russo's claims not been problematic enough, NBC developed information further impeaching Russo's testimony.

In Sciambra's memorandum of Perry Russo's sodium Pentothal interrogation of February 27, the document universally acknowledged as the first written account of the "assassination plot," Russo describes the party at Ferrie's apartment as having occurred between September 20 and September 25, 1963.[74] In the previous memorandum describing the February 25 interview, Russo names a number of witnesses who could ostensibly verify his statements about David Ferrie's roommate, "Leon." Two of the people he mentioned were Niles "Lefty" Peterson and Kenny Carter.

In a 1967 interview with NBC, Niles Peterson confirmed that he had briefly dropped by Ferrie's apartment on one occasion with Perry Russo and others, and that Russo had stayed when he and the others departed. Peterson recalled that this took place in September 1963, because the group was coming from a football game at Tulane University, "either the first or second game of the season, one of the two," he said.[75]

NBC learned that Tulane had played two football games in 1963, one on September 20, and the other on October 4. Kenny Carter also remembered attending a Tulane football game with Perry Russo. (He thought it was the Miami game on October 4th.)[76]

The date is crucial. Lee Harvey Oswald is documented to have been in Dallas, Texas, on October 4, 1963, not in New Orleans. He had registered at the YMCA in Dallas the previous night. He applied for a job at the Padgett Printing Company in Dallas around on the 4th, and visited his wife, Marina, at the residence of her friend, Ruth Paine, in Irving, a suburb of Dallas, that evening.[77]

Oswald's whereabouts of September 20, 1963, are also known. He was in New Orleans, but he spent that evening with his wife Marina and their houseguest, Mrs. Paine, who arrived in town that afternoon.[78] "[Oswald] was there the entire time," Mrs. Paine recalled.[79]

Mrs. Paine also testified that Oswald's appearance that weekend, as always, was very clean, neat, and clean-shaven.[80] Shown the sketch of a bearded Oswald drawn to Perry Russo's specifications, Mrs. Paine denied ever having seen him in such a state.[81] At trial, Marina Oswald too said she had never seen her husband look that way.[82] The Oswalds' New Orleans landlady, Mrs. Jesse James Garner, said that Oswald had never appeared unshaven, unkempt or dirty to her.[83]

Of course, Lee Harvey Oswald had never roomed with David Ferrie either, and not a single witness corroborated Russo's claim about Oswald being at David Ferrie's apartment. But a man named Jim Lewallen had roomed with Ferrie on occasion, and he spent a great deal of time at Ferrie's apartment in September 1963.[84] Lewallen had a beard, and Ferrie friend Layton Martens was struck by the resemblance between Lewallen and Perry Russo's altered photograph of Lee Harvey Oswald.[85] Because of his job as an airplane mechanic, Lewallen generally wore blue jeans or khakis, as did the roommate described by Russo,[86] and these were often grease-stained and dirty from his work.[87]

Niles Peterson did not recognize the altered photograph of Oswald,[88] but he did recall meeting Ferrie's roommate whom he agreed fit the general description of the roommate in Russo's account.[89] Peterson remembered the roommate being a good deal taller than him. Peterson was 5'9", as was Lee Oswald. He estimated the roommate's height at about 6' or 6'1", the approximate height of James Lewallen.[90]

At first, Perry Russo could not remember the name of Ferrie's roommate, but told Andrew Sciambra that "the name Leon really rings a bell."[91] Layton Martens recalled that people would sometimes address Jim Lewallen as "Lew" or "Lee."[92]

Russo initially claimed that both Niles Peterson and another witness, a former girlfriend, Sandra Moffett, could corroborate that "Leon Oswald" and "Clem Bertrand" had been at Ferrie's apartment that evening, as both had attended the party with him.[93] Peterson, however, could recall no one resembling Clay Shaw or Lee Harvey Oswald in attendance,[94] and Moffett denied attending the party at all, stating in a sworn affidavit that she never even met David Ferrie until 1965.[95]

Prior to Shaw's preliminary hearing, Garrison ordered a polygraph examination for Perry Russo; the test indicated "deception criteria" when Russo claimed to have known Lee Oswald and Clay Shaw.[96] When NBC learned of this from polygraph operator Roy Jacob, Garrison ordered a second polygraph examination. Perry Russo was too nervous for the test to be completed, however, and this time he confessed to polygraph operator Lt. Edward O' Donnell that his testimony was not true.[97] This would not stop him from repeating essentially the same story at trial two years later.[98]

Jim Garrison would later claim that the Shaw jury voted to acquit because "they could not find any motivation for Shaw to have participated in a conspiracy to kill Kennedy, whom he always publicly professed to admire."[99] But jury foreman Sidney Hebert told journalist James Kirkwood, "Actually the whole case rested on the testimony of Perry Russo. And his testimony didn't prove a thing to me."[100]

Juror Oliver Schultz also scoffed at the idea that anyone would plot an assassination with Perry Russo listening in. "[W]e all had the same opinion, that it wasn't enough to convict him," Schultz said. "As far as -- you know you had to have -- beyond a reasonable doubt. Well, to me, I still had plenty of doubts. . . . beginning with Perry Russo."[101]

Two years following the trial, Perry Raymond Russo recanted his entire story in a series of tape-recorded interviews with Clay Shaw's defense team.[102] Two decades after that, he revived his tale for Oliver Stone, who hired him as a consultant for his revisionist Garrison whitewash, JFK. But Russo would continue to confide to interviewers that he believed Clay Shaw had been innocent, and had he himself been a member of the Shaw jury, he would have voted to acquit.[103]

There are many assassination researchers who seem to believe that any debate, any press conference, or any public presentation of conspiracy theory or evidence is worthwhile, no matter how groundless, speculative, or opportunistic it may be, if only to keep "the cause" alive. Apparently this extends even to the persecution of an innocent man.

"Garrison was trying to force a break in the case," Oliver Stone told one journalist during the shooting of JFK. "If he could do that, it was worth the sacrifice of one man."[104]

Thus, the very same people who condemn the Dallas police and the federal government for their treatment of Lee Oswald, in life and in death, decide that the rights of another human being are expendable when a higher purpose is served. Perhaps a group of people once even believed the same thing about John F. Kennedy.

The Garrison affair was not merely a farce. It was justice assassinated. And Clay Shaw was the patsy.


Next: A Question of Perjury


Part 1: Meet Clay Bertrand. It all started with a shadowy (and possibly non-existent) figure named "Clay Bertrand" mentioned to the Warren Commission by Dean Andrews.

Part 2: Who Was Clay Bertrand? Was there really a "Clay Bertrand," and did he have any connection to Clay Shaw?

Part 3: Clay Shaw: Assassin or Fall Guy? Jim Garrison attempts to link Shaw to an assassination conspiracy.

Part 4: A Question of Perjury. Garrison supporters, unable to show that Shaw conspired to kill Kennedy, often fall back to the claim that "he lied under oath." Is this true?





Back to the top
Back to the top