The JFK 100
The Witnesses from Clinton, Louisiana


Did a bevy of rock-solid witnesses link Clay Shaw
(Tommy Lee Jones) to a conspiracy?
In Oliver Stone's JFK, New Orleans District Attorney Jim Garrison (Kevin Costner) presents witnesses purporting to link Clay Shaw (Tommy Lee Jones) to David Ferrie (Joe Pesci) and Lee Harvey Oswald (Gary Oldman).

What did the actual witnesses say? Are they credible?

The witnesses in question were four residents of Clinton, Louisiana, located some 120 miles north of New Orleans, three of whom recalled Oswald and Shaw in connection with a black Cadillac that had appeared at a Congress of Racial Equality (CORE) voter registration drive in the late summer or early fall of 1963. One witness, Corrie Collins, positively identified a third man, Garrison suspect David Ferrie, as having been a passenger in the Cadillac. All four identified Clay Shaw as the driver. One witness even testified that he spoke to the man behind the wheel, who "said he was a representative of the International Trade Mart in New Orleans."

Clay Shaw testified that he did not know Oswald, did not know Ferrie, had never driven a black Cadillac in 1963, and had never visited Clinton, Louisiana, in his life.(1) Shaw's workload during the period of July 8 through October 8, 1963, was "extremely heavy," due to planning for a new Trade Mart building at the head of Canal Street, for which Shaw bore much of the responsibility.(2) Trade Mart employee Jesse Core would characterize the complex as "a monument to Clay Shaw, since he . . . built it practically with his own hands."(3)

To get the project completed on time, Shaw often worked Monday through Saturday during this period,(4) which was slightly problematic for the prosecution, as the Registrar's Office in Clinton was only open on Thursday, Friday, and a half-day Saturday.(5) (The alleged visit could not have occurred as described on a Saturday in any case, since eyewitness Henry Earl Palmer maintained that the black Cadillac arrived at the CORE drive before 10:30 AM and stayed until approximately 3:40 PM that day.)(6) There was not a single workday during this extremely busy period when Shaw's boss, Lloyd Cobb, and personal secretary, Naomi Goldie Moore, did not have contact with Shaw.(7)

Author Patricia Lambert has unexpectedly discovered evidence that demolishes the Clinton witnesses' story. Lambert tracked down onetime Garrison investigator Anne Hundley Dischler, who had never been interviewed previously, and whose name seems to have been intentionally obscured by Garrison's office.(8) Dischler still had the three stenographic pads of field notes she had accumulated during her brief tenure on the Clinton investigation in 1967. Her notes reveal the Clinton story to be a fabrication.

Article continues below.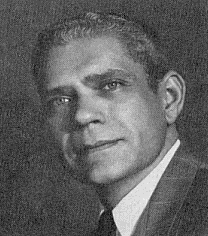 Clay Shaw

David Ferrie
At trial, eyewitness Corrie Collins was the only person to positively identify all three men at the CORE voter registration drive: Lee Harvey Oswald, David Ferrie, and Clay Shaw. Incredibly, his earliest statement to the DA's office tells of a black Cadillac pulling up, and, not Lee Oswald, but a local man named Estus Morgan getting out of the car, along with a companion dressed all in white. Anne Dischler identified the man in white as an East State Louisiana Hospital employee named Winslow Foster, a friend of Morgan's whose job required him to wear white. Dischler was about to interview Foster when Garrison suddenly dismissed her, and Foster's named disappeared from the record.(9)
Over the next year and a half, under the guidance of Assistant DA Andrew Sciambra (the assistant responsible for developing the fraudulent testimony of Perry Russo), Collins's story would undergo a remarkable transformation. Where in 1967, the tale of the black Cadillac concerned Estus Morgan, Winslow Foster, and an unidentified driver; by January 31, 1968, it concerned only a single man getting out of the Cadillac: Lee Harvey Oswald. At this time, Collins said photographs of David Ferrie and Clay Shaw looked only vaguely familiar;(10) a year later, Collins positively identified Ferrie and Shaw as occupants of the Cadillac.
In retrospect, it's clear that the men who gave the earliest statements naming Clay Shaw as the Cadillac's driver, Clinton residents Henry Earl Palmer and John Manchester, had participated in fabricating the story, and their motive for doing so seems clear enough as well. Both men were members of the Louisiana Ku Klux Klan. Palmer, the original informant, held the title of "Exalted Cyclops."(11)
Once it had been established with Jim Garrison's assistance that the notorious Communist Lee Harvey Oswald had been seen at a CORE voter registration drive in Clinton, Exalted Cyclops Palmer played his next hand. In a memorandum of January 22, 1968, Andrew Sciambra writes, "Mr. Palmer informed me that John Manchester has recently told him that right around the time the black Cadillac was in Clinton, he remembers seeing a boy who fit Oswald's description coming out of a CORE meeting in Clinton . . ."(12)
Recall how quickly the Fair Play for Cuba Committee folded, in only a matter of weeks, once it had been linked with the alleged assassin of John F. Kennedy. It is not difficult to imagine these ultra-racists trumping up a similar story about Oswald and their arch-nemesis, the Congress of Racial Equality. Had there been any truth to the story, they would have come forward with it immediately following the assassination.
The Louisiana Klan also had no love for Clay Shaw. The prominent New Orleans liberal was a close friend of philanthropists Edgar and Edith Stern, who contributed generously to liberal causes and were vocal in their support of the civil rights movement. The Sterns were reputed to be ardent supporters of the Anti-Defamation League, a group hated and feared by the radical right both then and now.
As for the claim that Shaw had identified himself to John Manchester as a representative of the International Trade Mart, Manchester initially said he wasn't sure that this had occurred at all.(13) Had Shaw been on some kind of secret and presumably sinister mission with the man later accused of assassinating John F. Kennedy, why would he identify himself in the first place?
Click here for a more detailed study
of the Clinton witnesses.
Copyright © 2001 by David Reitzes

You may wish to see . . .

The JFK 100: Who Was Clay Shaw?

The JFK 100: Who Was David Ferrie?

The JFK 100: Who Was Lee Harvey Oswald?
NOTES:

1. Transcript, State of Louisiana v. Clay Shaw, hereafter Shaw, February 27, 1969, (2047) pp. 4-9, 19.

2. Shaw, February 27, 1969, (2047) p. 11.

3. Jesse Core, interview with Stephen Tyler, documentary film, He Must Have Something, 1992.

4. Shaw, February 27, 1969, (2047) p. 13.

5. William Davy, Let Justice Be Done (Reston, Va.: Jordan, 1999), p. 300 fn. 29.

6. Shaw, February 6, (2008) pp. 86, 102; Andrew Sciambra, Memorandum to Jim Garrison, June 1, 1967, re: Henry Earl Palmer statement to NODA, May 29, 1967.

7. Shaw, February 21, 1969 (2032), pp. 5-14, 47-49; February 27, 1969 (2047), p. 11. Shaw took only one day off during this period, Wednesday, September 25, 1963, which he spent in Hammond, Louisiana, ninety miles from Clinton. (Shaw, February 21, [2032] pp. 13, 49; February 27, 1969, [2047] p. 11.) The Registrar's Office was closed that day.

8. Dischler is not mentioned in either of Garrison's books on the assassination, and her name was never given to the House Select Committee on Assassinations, which took a great interest in the Clinton witnesses and ultimately endorsed their credibility. In On the Trail of the Assassins, Garrison claims that Andrew Sciambra and Lt. Francis Frugé were the first Clinton investigators. (Jim Garrison, On the Trail of the Assassins [New York: Warner Books, 1992], p. 123.) They were not; Frugé and Dischler were. (Lambert, pp. 188-89.)

9. Lambert, pp. 193-97.

10. Andrew J. Sciambra, January 31, 1968, Memorandum to Jim Garrison.

11. Lambert, p. 186.

12. Andrew Sciambra, January 22, 1968, Memorandum to Jim Garrison.

13. Andrew J. Sciambra, undated 1967 affidavit. The story would undergo two major changes in later years. In 1978, Manchester would claim for the first time that he had been shown a driver's license with Shaw's name on it. Later, Jim Garrison would claim that Manchester had taken down the black Cadillac's license plate number and traced it to the Trade Mart, something the prosecution explicitly stated in 1969 never happened. The Trade Mart, in fact, did not own any automobiles. (Shaw, February 27, 1969, [2047], p. 66.)
You may wish to see . . .
The JFK 100: Who Was Clay Shaw?
The JFK 100: Who Was David Ferrie?
The JFK 100: Who Was Lee Harvey Oswald?